Fred Howell
Currently working for
on:


A.nnotate.com - collaborate on PDF and MS Word documents online
A.nnotate is the latest online service from Textensor for collaborating on documents in the browser by adding shared notes to highlighted text.


PublicationsList.org is a service run by Textensor which any researcher can use to keep their online publications list up to date with minimal effort - with import from bibtex / endnote / PubMed / web of science etc, links to abstracts and preprints.
---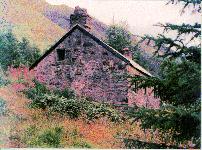 For earlier links related to work at ANC, Informatics, University of Edinburgh, please see the NeuroGEMS site, which has links to various neuroinformatics projects.
[fred at textensor dot com]