Home | Help | Scotland | Speyside | West Isles | Search
Dufftown
Hear the name in AU or WAV format.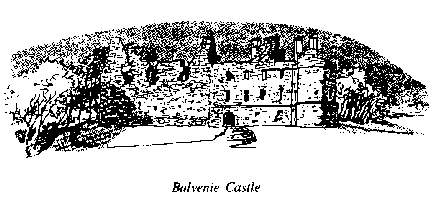 (c) Moray Tourist Board
57.27 ° N 3.09 ° W
In 1817 James Duff, 4th Earl of Fife founded Dufftown or Balvenie as it was originally named close to the small hamlet of Laichie to give employment after the Napoleonic wars. Like other new villages of the period Dufftown (pronounced "Dufton") has spacious streets laid out in a regular plan. It is situated where the rivers Fiddich and Dullan meet on their way to the Spey and is surrounded by seven distilleries, among them Pittyvaich, Dufftown, Glendullan, Glenfiddich, Convalmore and Mortlach
---
Take the A941 north to Craigellachie.