Work
---
My PhD

I am currently working on my PhD in the Computer Science department at the University of Edinburgh, where I also gained my first degree. My Thesis Proposal is concerned with investigating the WWW/Internet as a distance learning environment, i.e, its capability and potential as a groupware tool to deliver course material, promote and support collaboration and effective learning. It is argued that the WWW has features which introduce a new dimension to the concept of distance learning as we understand it, that its hyper-media nature offers advantages which no other media does.

Distance education has always taken advantage from the development of communications, and the Web is no exception. In the past post service and books, nowadays, the communication technology plays the same role, telephone, television, video conferencing, and now computer networks. The more we use technology in our day-to-day life, the larger is its reach and implications in all different areas. Technology is only one factor, among many.

A report on the 5th WWW conference in Paris

In this report I give my comments on the "Teaching and Learning with the WWW" Workshop I took part and also a small summary of some of the panel and paper sessions I attended.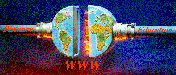 WWW and Distance Education
---
HCI Launching Pad

ICBL - Institute Computer Based Learning - Herriot-Watt

WWW Collaboration Projects

CMC Magazine
Miscellaneous
---
Contact Information
---
E-Mail:
<A.Goldenberg@ed.ac.uk>

Office Address:
Ana Goldenberg, Room 2410, James Clerk Maxwell Building,
University of Edinburgh, King's Buildings, Mayfield Road,
Edinburgh, EH9 3JZ
Tel-1: 0131 650 8741 (+44 131 650 8741)
Tel-2: 0131 651 1216 (+44 131 651 1216)

Ana Goldenberg
Mon Oct 24 13:18:25 GMT 1995