(under construction)
You are visitor number 00666.
This is a junk web page, in accordance with the guidelines at the HTML Hell site. I'm breaking some of the wind into which those guys are pissing. Resize your browser to as small as you can in order to catch this page at its best. For those of you watching in black and white, the best option is to select `View Source' from whichever menu it happens to be on. If you've ended up here by accident and you'd rather check out my work stuff, go here instead.
I am one of the human beings belonging to Firkin the cat. Firkin likes cuddly hedgehogs, raw feet and walking on my keyboard while I'm writing my thesis.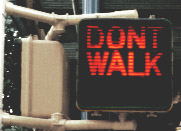 Gratuitous tourism in New York available here.
Next, for those of me who travel by train a lot, a link to the info page of the Organisation Formerly Known As `British Rail', accompanied by a 1.3M jpeg of what remains in service of the rail network formerly owned by the British public.
Oops! I haven't done a stale link yet...
If, like Stephen Milligan, you'd like to join a Loyal Orange Lodge, why not visit the Orange Order page?
Do you think I'm up my own, aha, rectum? Well, right now you're up it too! While you're here, why don't you pick over a few of the other indigestibles on their way to join the rest of the dubious nonbiodegradables clogging up the Cloaca Informatica? Like The Municipal Inspector Of Public Swings, for example. Naturally, I write genuinely embarrassing poetry.
Assorted usual suspects:
Caroline's still missing presumed drunk in charge of a monolith
Another Firkin feeder, Carsten
Baron Loz, becoz
I'm not too young to know Eddy
Run off to the circus with Mark
Goodbye Piccadilly, hello Eva
Lotus flower bike spanner Jonathan, go fly kite
A brace of Excellent Malcolms
I did not invent Dr Gareth
John's not mentioning his employers...
Sion's got a Polish cheque...
Website of the week is the Korea Internet Traders Association:
`Look no further if you need anti riot equipment'
Click here for websites of previous weeks...
---
Conor McBride Last modified: Thu May 20 15:08:38 BST 1999